Durban, do you have a construction project we can help with?
Creating Inspiring Spaces
Whether you require air conditioning, electrical, building construction, renovations, maintenance & repairs or pest control services, we endeavour to provide you with the best products, exceptional service and  superior workmanship.
We have three primary divisions to cater to your needs. Namely Ibis Projects for all your construction projects, renovations, maintenance & repairs. Other Ibis Project brands include: Durban Air Conditioning and Electrical + Durban Pest Control Services – Learn more, as per the details below…
DURBAN CONSTRUCTION PROJECTS
We can undertake any and all of your building and maintenance requirements. We can assist you with your plans for new buildings and/or renovations and additions.
DURBAN: CONSTRUCTION SERVICES
Construction Projects: New commercial & residential buildings

Handy Man: General maintenance & repairs

Roofing: Structural, tiling, sheeting & more

Painting & Varnishing: Interiors & exteriors

Decking & Flooring: Wooden decks, tiling, and more

Paving: Bricklaying and other applications for driveways, pathways, pool surrounds and more

Kitchens & Bathrooms: Full fitting, tiling, plumbing & more

Interiors: Fitting of cupboards, installing finishes & more

Water Works: Building or laying of swimming pools, ponds, water fountains, jacuzzis and more – *We may also be able to assist  with the supply of swimming pool equipment from swimming pool anti-turbulent racing lane ropes (100mm or 150mm discs, at various lengths), swimming pool starting blocks, stainless steel stairs, stainless hand rails and much more

Waterproofing/ Damp Proofing: Preparation and sealing of concrete slabs and walls to prevent leakages or rising damp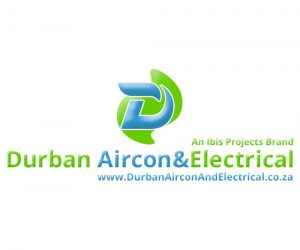 DURBAN AIR CONDITIONING & ELECTRICAL
Our technicians are available to advise, supply and install a variety of air conditioning systems to suit your needs.
We also take care of electrical requirements for new installations and/or maintenance work.
DURBAN: AIR CONDITIONERS
Product Sourcing: We can assist you in finding the right products for the job – *We may even be able to get you better product pricing though our suppliers, particularly on bulk orders

Installations: Once the products have been sourced, we can assist with full installation

Maintenance & Repairs: Need someone reliable to call on? We can assist with the maintenance & repairs for the life of your Air Conditioning equipment
DURBAN: ELECTRICIANS
Electrical Certificates: We can provide a team to assist and advise for your electrical requirements

Sourcing & Installations: We can assist with the sourcing and installation of your electrical products – *We may even be able to get you better product pricing though our suppliers, particularly on bulk orders

Rewiring: We can assist you with the maintenance and repairs of your electrical systems for better efficiency, health & safety
DURBAN PEST CONTROL SERVICES
As pest managers, we have to ensure we effectively manage nuisance pests that can cause major damage to our properties, or certain health risks and diseases among humans and animals. We need to remember that pests are dependent on three primary factors to survive:
Food
Water
Shelter and harbourage
DURBAN: PESTS & TREATMENTS
Ants: Granules and garden treatment

Borer: Drill and inject infested areas and high pressure spay (no tenting required. no mess no fuss)

Cockroaches: Gel and surface spray

Flies: Bait and surface spray

Rodents: Bait stations and tracking powder

Snakes: Spray repellent around perimeter of area to be protected

Termites: Drill and inject into foundations around building

Weed Control: Spraying, removals & more

WE ALSO DO SOIL POISONING FOR NEW BUILDING SITES.
Explore Some of Our Previous Work
View just a few of the projects we have completed…
Ponta d'Oura Wooden Residential Houses
Administrator
2017-08-15T12:10:26+00:00
Testimonials: What other people are saying?
"Experts in their field. Reliable, trustworthy, valuable and true team player. A great asset to any company. We would recommend them for any related job."
"Bryn was a vital element in the successful opening of our Valley of the Waves facility. He performed at a high level of excellence in various capacities: Implemented the training and the daily management of staff exceeding 50 in number for the safety and aquatics departments. He also researched and presented a proposal for a S.C.U.B.A program for the quests of Sun City. A professional that worked beyond these words of praise, earning the respect  of all he worked with. I am envious of any corporation or organisation that get to work with him. He is truly an asset."
"Bryn was a very motivated, high performing zone foreman that oversaw several key roles for our projects."
Leading Brands
We work with trusted brands for peace of mind…
Complete our online quotation forms and we will be in contact – We can provide you with an estimate quotation via email and/or an onsite assessment, followed by a detailed quotation for your consideration…